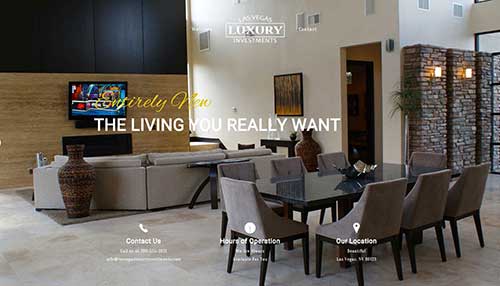 Real estate investors who are seeking an opportunity to purchase property in Vegas are sire to be intersted in a new fractional investment plan. Las Vegas Luxury Investments is offering a new and unique real estate investment product for investors to purchase percentages of private properties based on time of intended use. This means that someone who might be in Las Vegas part of the year now has a place to put their investing dollars instead of hotel rooms.
This alternative approach to real estate ownership is a based on the fractional model used in timeshare investment except that the properties are private homes. Percentage of ownership is based on owning a month of use per slice. This is a perfect solution for anyone who does not want to pay for a full time residence but still wants the perfect residence while in Vegas.
Homes will ofcourse include ameneties such as private pools and private grounds, making them perfect for a getawat for families and possibly even businesses too. We can see them becoming a popular option for companies who come to Vegas for conventions, training and retreats. The privacy is likely to be a very popular feature of the homes. One that is not afforded by the typical timeshare condos you see up and down the strip.